MECHANICAL & ELECTRICAL PARTS
We only use readily available electric and mechanical installation material from prime sources, so you never have to wonder how to replace them if needed!
CHUCKS
Marathon offers workholding solutions to customers. Our services include proposing the right chucks for the application, installation and also chuck repair and rebuild work according to customer requirements.
Chucks
COOLANT PUMPS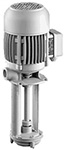 In the process of machine tool rebuilding there is always a requirement to upgrade the machine coolant system. Marathon offers a top quality high pressure coolant system utilizing quality coolant pumps made in Germany. We design and recommend enhanced technology to increase the productivity of a machine tool.
Coolant Pumps
TOOL HOLDERS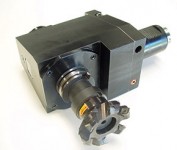 As a customer service Marathon specializes in providing static or rotary VDI tooling for machine tools. Our tooling will fit Baruffaldi, Sauter or Duplomatic turrets. In many cases we can provide you with a solution for Far East machine tools as well.
Tool Holders
Our engineering team will assess you solving any electronic issues and providing the necessary hardware if necessary. Don't hesitate to contact us for more information!
Electrical Parts